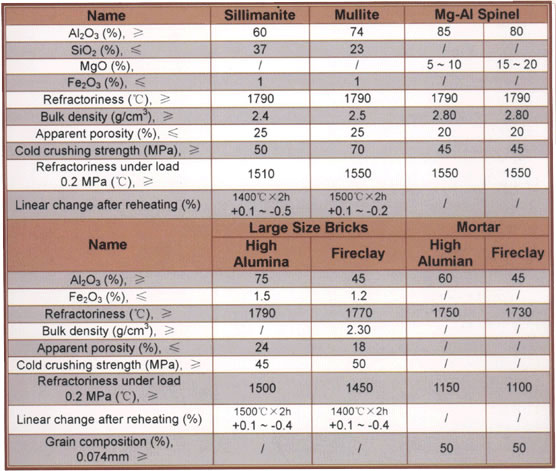 The Sillimanite and Mullite refractories are characterized by their high refractoriness, good thermal stability and resistance to corrosion and erosion of glass liquid, so they are the most commonly used refractory for the feeder sleeve in glass industries.
The Mg-AI Spinel brick is characterized by its excellent resistance to alkaline vapor and slag and is used for regenerator of glass furnace.
The Large size bricks are used for the bottom of the melt zone of glass furnace
Fireclay brick packing: Fireclay bricks are packed on wooden pallet and then polyethylene film is placed over it, finally the package is tied up with plastic-steel strips.
 Fireclay Brick Order Quantity: Minimum order is 10mt    
Fireclay Brick Delivery Time: Fireclay brick can be delivered within 30 days after signing contract.